Locksmiths are professionals who specialize in installing, repairing, and replacing locks, keys and security systems. When you select a locksmith, you need to assess the skill levels and experience before making hiring decision. There are many different types of locksmiths available nowadays. It is always advisable to hire a locksmith service provider with a good track record and reputation. If you want to arrive at the best decisions, you need to have proper awareness about the types of locks and services offered by locksmiths.
Learn about different types of locks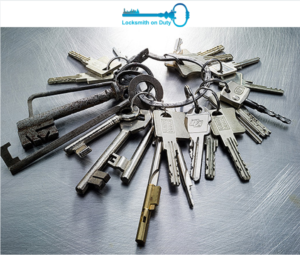 Leading locksmiths offer a broad range of locks to suit the varying needs of different people. You can come across different types of locks for doors, windows, safes and vaults, vehicles, combo systems, and access control systems. There are anti-snap locks, multipoint locks, deadbolts, sash locks and more that have been used for different purposes. If you have clear idea about all these options, you can easily choose the suitable one to meet your needs. Each one has its own pros and cons, and you should make informed choices under the supervision of a reliable locksmith.
UPVC locks or Euro locks
These types of clasps are equipped with a multipoint central locking system. You can also find metal strips on UPVC locks. Locksmiths add rollers and hooks based on your needs. These locks can be described as anti-snap locks.
Mortise locks
Mortise locks are conventional lock systems that have been extensively used on wooden doors. Sash lock and deadbolt locks can be classified under this category. Working together with a latch type mechanism, the cylinder of this lock is equipped with a rotating piece of metal called cam.
Window locks
In addition to offering door locks, locksmiths provide different types of lock systems for windows to optimize the security of any kind of building. The most common window locks available today are locking widow handles, child-friendly ventilation locks, sliding window locks, and locking window stays.
Padlocks
Padlocks are locks that can be detached and carried wherever you want. These types of products can be used for controlling access to different places such as off-site facilities, office storage, fields, sheds, and backyards. You can find them in different sizes including heavy-duty padlocks, which are suitable for commercial storage facilities.
Digital locks
These types of clasps are the most preferred products available on the market. They embrace the most advanced technology to make the lock system highly secure. Access is granted using pin codes, swipe cards, and fingerprints.
An overview of locksmith services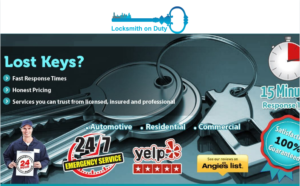 Trusted and renowned locksmith providers offer different types of services for their customers. You can find them offering residential locksmith services, auto locksmith solutions, commercial locksmith services, and emergency services.
Residential services
You can seek the expertise of a locksmith to perform repair, install, and replace all types of residential lock systems. Trusted companies also offer cut keys solutions when you lose a key.
Commercial solutions
Top locksmith service providers take care of all types of industrial needs, including fresh installation, replacement, and repair of a wide variety of lock and security systems. You can contact them to meet your rekeying needs as well.
Auto locksmith services
Reputed locksmiths offer fast and responsible auto locksmith services to address varying needs of people such as car lockout services, crucial mobile replacement, laser cut keys, broken key extraction and, repair and installation of all types of car door locks.
Emergency services
You can hire a renowned locksmith company to meet your emergency needs. Top providers make their services available 24 hours a day to address the unexpected demands of people such as car lockout, house lockout, business lockout and more.