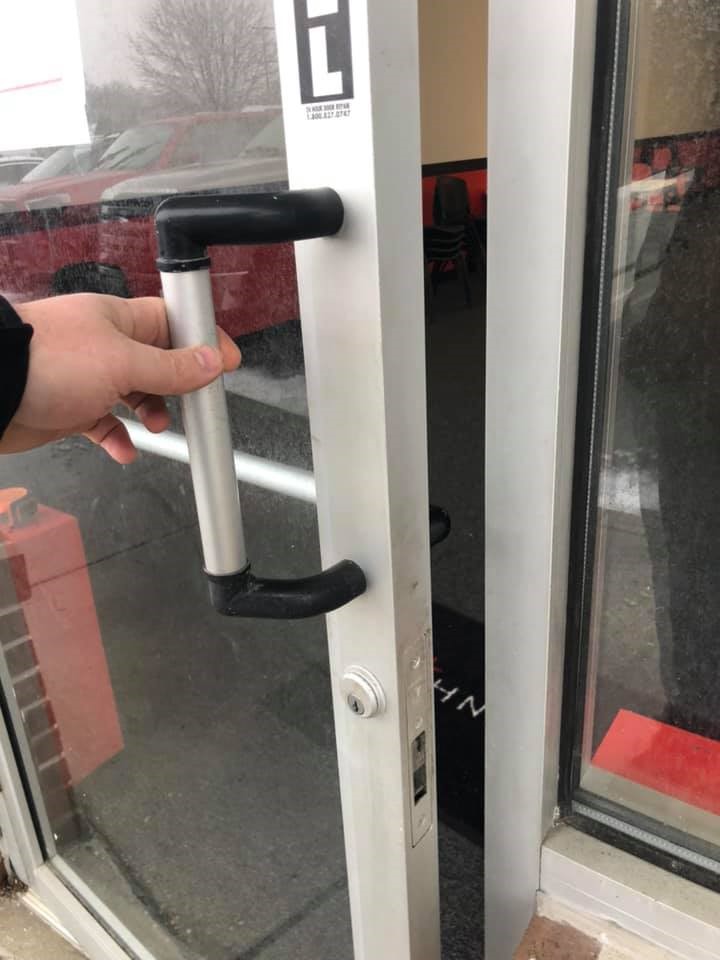 In the present scenario, where the outbreak and impact of the COVID-19 pandemic are seen everywhere, locksmiths need to take some efforts to protect their customers from this quick transmitting virus. It means that this article's criteria is to provide locksmiths with a way through which they can offer better customer support by exploring new dimensions. People use to call locksmiths to improve or fix the security, but with any human interaction, the opportunity of spreading the deadly virus would become high. You might wonder if there is no safer way of receiving services.
You don't need to trade off with the security of your property; instead, you need the best and professional locksmiths who are willing to take precautions to ensure that the house or business owner will remain as healthy as their locks. Locksmith on Duty is the best service provider in these criteria. They are willing to deliver the best service possible while keeping the seven basic precautions to prevent the spread of COVID-19.
Here we have listed safety precaution that locksmiths should in COVID affected area:-
1. Face mask or face shields
2. Safety gloves
3. Social distancing
4. Prefer video calling instead of face to face interaction
5. Contactless payment
6. Wellness check of employees
7. Surface sanitization
Face Mask or Face Shield: – Wearing face masks or face Shield must be included in the list of what to expect from a locksmith. It is the basic precaution that can reduce the transmission of coronavirus. Studies reflect that a face mask or face Shield reduces the respiratory droplets' velocity generated by breathing, coughing, and sneezing. Droplets are considered the dominant means of spreading COVID-19. On the other hand, customers can also contribute to this part by providing a locksmith mask for better security.
Safety gloves: – It is considered that surfaces are not directly associated with the transmission of infections. But still, there is a risk; therefore, it is recommended to use safety gloves. Because when a person wears a glove, he/she takes care of not touching the face, resulting in self-contamination. When a locksmith takes this precautionary step to reduce the risk of self-exposure, the chances of getting the coronavirus and infecting it to other customers also become less.
Social distancing: – Sociable is the biggest characteristics of a good locksmith, but at this present time, it is not applicable. Customers often remain curious about lock selections and related factors, but the locksmith must follow the six-foot social distancing guideline. Therefore for sharing the information about the locks and keys, it is recommended to support video conferencing. Even in the outdoors, the possibility of transmission of the virus is quite less, but still, it is a nice thought to keep the preventive distance.
Video interaction: Face-to-face interaction about the locks' issue can turn out to be harmful to both customer and locksmith. Therefore it is suggestive to take the support of technology for interaction and explanation so that locksmith doesn't need to worry about the customer's requirement before arriving at the location. In fact, with prior information, the locksmith will arrive at the site with full preparation in terms of the required tools and instruments and the locking system you want to install.
Contactless payment:- There is a lot of trouble in paying someone in cash, as the person who is paying to the other person need to be nearby; further, it will enhance the chances of transmission of the virus. That's why it would be great if the locksmith accepts online payment for their services.
Wellness check of employees: It is essential to carry out spot-checking of a person's health before entering any premises. On the flip side, it is recommended that employees remain up to date about their health conditions. If they are experiencing any ill symptoms, then they should take a day off. Most locksmiths work independently in this condition; it would be hard to monitor the health condition. Still, if you take support from Locksmith On Duty, you don't need to worry as here every locksmith present in any team goes for the health checkup before visiting any location to find someone in your house or building whom you can trust to be healthy.
Surface sanitization: – Locksmiths should sanitize the surface after completion of the work so that the surfaces will become perfect for others touch. Besides, the chances of the transmission of the virus will be negligible or nearly equal to zero; therefore, it is recommended to add the surface sanitizing liquid and cloth to the tool kit and use it freely whenever required.