Your home is the only place where you feel safe more than anywhere else in the whole world. Well it is easy to overlook, but it is highly important to keep in mind that your home's locks are not even slightly compromising with your safety. Though thieves may only want your valuable things, but a break in at your home can put the life of your loved ones in danger. Locks are an important way of obstructing the entrance of any unwelcomed person in your home.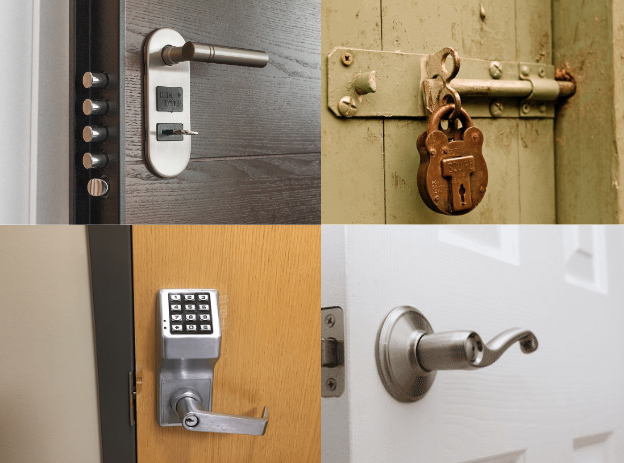 What are the situations that you need lock repair or installation?
Weather you have a home in a violent neighborhood or at a place where crime rates are low compared to others, it is always best to take right actions to keep your house and your family safe from the intruders. In case your security is compromised, you are required to ensure that you change or repair your current door locks. This will help you in secure your house. There are numerous reasons that justify the requirement of changing or repairing you door locks to improve the security of your home, some of them are –
You lost your keys –

We all experience this moment once (for some many times) in our life – "I left the keys here!" there are times when you get out of the situation happily as you take out the keys from the right place they have dropped and sometimes the situation gets worse as you can't find the keys.

Instead of stressing yourself by thinking about who might have picked up your keys or what they will use it for, now is the right time to get your locks changed. The procedure to get locks changed is very simple and can be done quickly with the help of a professional locksmith. The best thing that will come out of this step is you will be at peace as your house will be safe again. If you habit of losing keys, then you can consider switching over to keyless locks.
Break In –

If you recently had a break-in at your home, the requirement to get your locks changed is essential. When an intruder tries to break-in, he damages your locks to get entrance. Either t is picking of locks or lock manipulation, your home is not secured after there is a break-in. not getting your changed will make your property vulnerable to recurring break-ins and keep your family at risk. Hence it is important to change your locks.
Though in your home, intruders could have interfered with your locks, resulting in an easy way for them to enter the property in future.
Considering an Upgrade –

Changing locks goes side by side with remodeling project. If you're remodeling your home, why not think about changing locks with new ones to increase security, something which can enhance the style of your property and increase security like fitting padlocks.
Tenants Moved Out –

Depending on the situations you should think about changing the door locks with new ones for instance in circumstances like – when tenants or roommate move out, divorce or separation. Changing the locks is the very first thing done by homeowners, as roommates, tenants or partners can have keys to your home.
Wear and Tear –

Like everything else, door locks can depreciate with time, leaving without any option but to repair or change them. Any locks which hints of deterioration or weakness need to repaired or changed according to requirement or yours and safety of your family can be at risk making your property attractive to intruders. Not repairing your locks will provide an easy access to the intruders as your locks will be easy to pick